Summer's on its way and you and it's the ideal time to get your outdoor deck in order. Having the a nice deck will not only give you more space for fun outdoors, but will also enhance the overall beauty of your home. However, it's important that you don't cheap out on the supplies used while creating a deck. One of the most underestimated, yet crucial parts of a deck are its screws. When deciding upon the screw, you have options ranging from: copper, iron and stainless steel. Of these options, stainless steel screws can be an ideal while building your deck; especially taking into accounttheir anti-corrosive properties.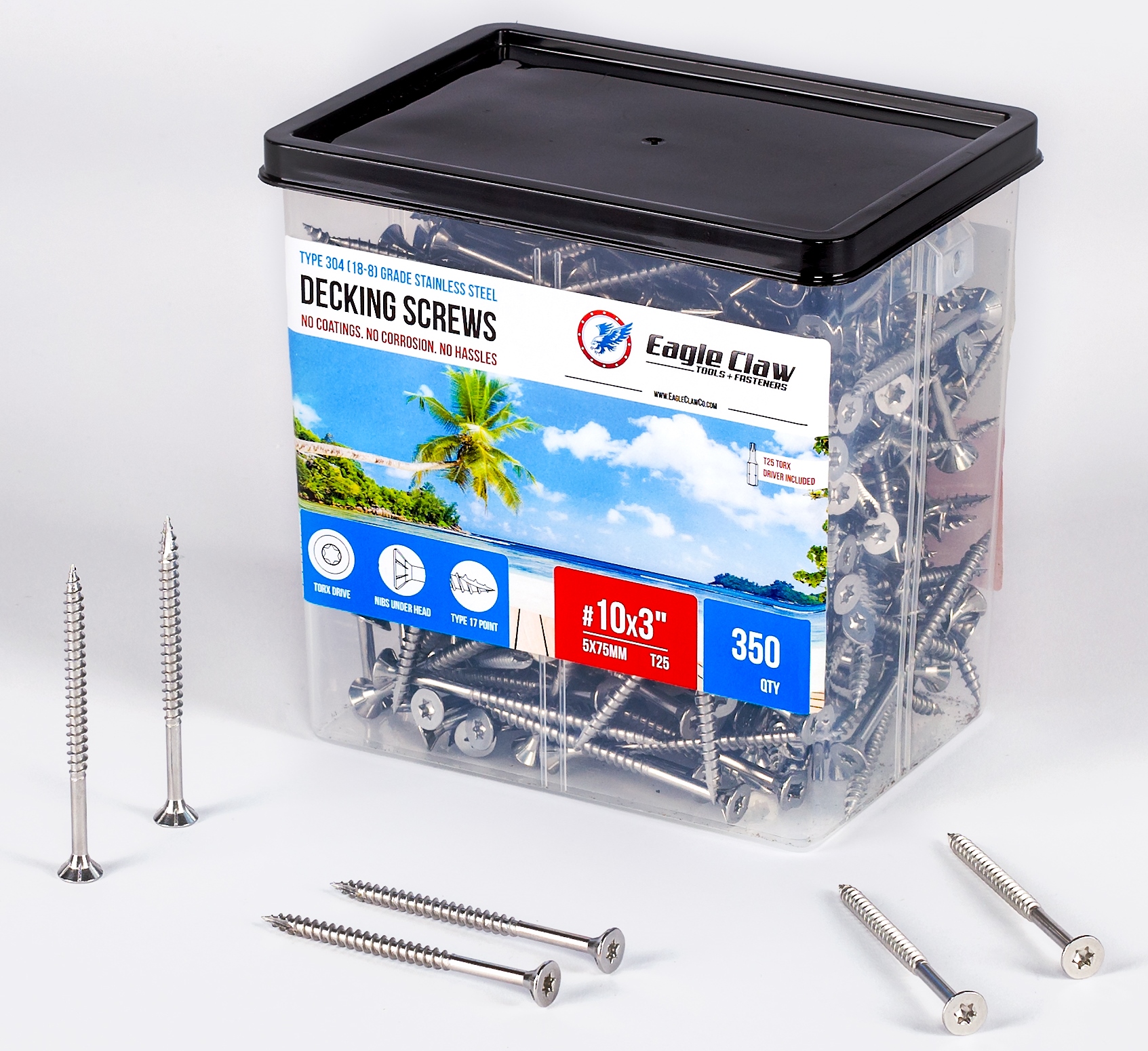 When deciding the ideal stainless screw brand, the quality of the screws is another important distinction to make. Fret no more, for here's what can go wrong should you choose to go with mediocre ones.
When you purchase low quality fasteners, the odds that they will not be able to hold together the pieces for long is very high. It doesn't make a difference how incredible your deck is if the latches used to hold it together aren't right for your application. Even a millimeter of a difference in the holes you drill and the diameter of the screw you purchase could cause it to fall apart. So, it's important that your screws are precisely in line with their specifications.
Another thing that could go wrong is that the screw top could break. Due to low-quality of the material that is used in the manufacturing, there is a good chance that the screw fails to withstand the load and breaks off, causing your deck to indent in places. Moreover, a weak screw could also break during the installation process itself. This is why it is crucial that you only go with screws that are strong and durable.
A low quality screw could lead to failure to the test of time. If not due to lack of strength, the screw could break off from the middle due to a crack or creep developed in it. This could be due to the stretch of time that it has spent holding the pieces together. The screw not only has to be strong, but its material also has to be durable for your deck to last long enough.
4. In case you're purchasing low-quality fasteners and screws, odds are that the plating and surface coatings won't secure them. That implies they'll be prone to getting rusted. The minute they're in contact with moisture, they'll begin to rust, which will debilitate them extensively. In the event that they're not made appropriately, they are likely to have small holes that suck in moisture quickly.
So there you have it. Now, if you are looking for the best deck screws, it is recommended that you pick corrosion resistant Torx Stainless Steel Deck Screws for use with all Hardwoods and Softwoods, including redwood, cedar and pressure treated lumber.
Recent Posts
Stainless steel screws are the best option when standard screws do not do the job perfectly with …

Summer's on its way and you and it's the ideal time to get your outdoor deck in order. Having the …

Some history:Let's give credit where it is due! Developed in the 1930's, the Phillips head screw wa …