Industrial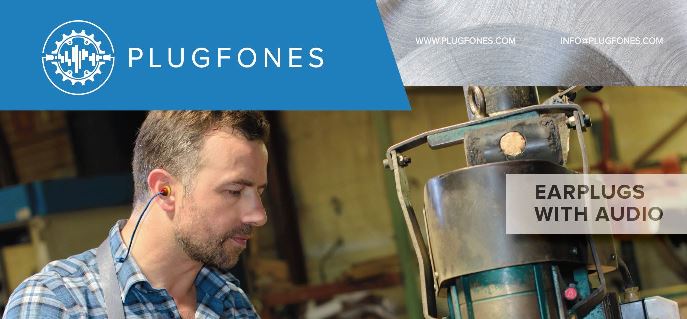 Allen's Trading Company LLC (Established 2008) is an official USA distributor for Plugfones including the industrial range
INDUSTRIAL RANGE FEATURES:
WorkSafe™ Volume Limiting (VL) Technology
Available only on industrial Plugfones products, the best noise cancelling earbuds, WorkSafe Volume Limiting Technology keeps speaker volume below 82 dB compliant with OSHA's max volume guidelines. The jack contains strategically placed resistors to restrict volume levels from reaching the full capabilities of the attached device. Get in the zone with your favorite tunes without compromising your first priority – your safety! For more information, visit our Safety page. Available on specific FreeReign, Protector Plus and Protector models.
Tear-Resistant TuffCord™
You work hard—and so should your earplugs. Industrial Plugfones products feature TuffCord, a flexible and tear-resistant cable that protects the wires of your favorite earplug-earbuds. With TuffCord, you don't have to worry about the scrapes and bumps that would put lesser cords out of commission. Available on all Plugfones Industrial models.
There are no products listed under this category.