Plugfones FreeReign Industrial Bluetooth Earplug Headphones ( Black/Green)
SKU:

PIF-BE
Description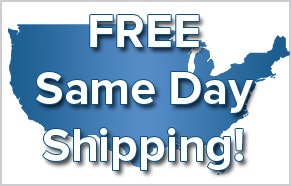 Plugfones Industrial Range FreeReign Bluetooth Earplug headphones
Features:
SoundSeal™
Noise-Suppressing Technology
SoundSeal noise-suppressing technology minimizes environmental noise to give you an immersive, unparalleled listening experience. It acts as a barrier between you and everything you don't want to hear, creating an atmosphere singular to you and your music.
Bluetooth Tech Image
Bluetooth®
Wireless Technology
With Bluetooth 4.1, you can listen to a Bluetooth-enabled smart device from at least 33 feet away. Some users have reported a range of over 100 feet with direct line-of-sight.
NeverOut Tech Image
NeverOut™
Battery
Stay comfortable and protected for longer with the NeverOut Battery. Featured on wireless Plugfones, NeverOut gives you up to 12 hours of play time with a full charge.
Fast Charge Tech Image
Fast Charge
All wireless Plugfones feature Fast Charge, the technology that gets you two hours of play time for only five minutes of charging.
TuffCord Tech Image
TuffCord™
Tear-Resistant
You work hard—and so should your earplugs. Industrial Plugfones products feature TuffCord, a flexible and tear-resistant cable that protects the wires of your favorite earplug-earbuds.
IsoTalk™
Noise Isolating Mic
The IsoTalk is a built-in noise isolating mic that helps reduce noise for phone calls. The mic identifies, isolates, and kills environmental noise so the person on the other end of the call can hear you, not what's going on around you.
Quickdraw Tech Image
Quickdraw™
Easy Access Control
Control your music and manage calls with the Quickdraw Easy Access Control. Ruggedized buttons allow you to play or pause, answer or end calls, adjust volume, progress through songs, and more.

WHAT'S INCLUDED:

FreeReign™ Wireless Earplug-Earbud Hybrid
(2) Pairs Interchangeable Foam Plugs
(2) Pairs Interchangeable Silicone Plugs
Nylon Zipper Case
Cable Management Clip
USB Charging Cable
Quick Start Guide
Features
SoundSeal™ Noise-Suppressing Technology
Interchangeable ComforTwist™ Foam Plugs with Noise Reduction Rating of 23 db
Interchangeable ComforTiered™ Silicone Plugs with Noise Reduction Rating of 26 dB
Bluetooth® 4.1 Wireless Technology
Never Out™ Battery - Up to 12 Hours of Play
Fast Charge
Tear-Resistant TuffCord™
IsoTalk™ Noise Isolating Mic
Quickdraw™ Easy Access Control
Tuned Speaker
Sweat-Resistant
Independently Tested and Compliant With ANSI S3.19-1974 Noise Reduction Standards as Certified by Michael & Associates, Inc.
Unique Patent Pending Design
Specifications
Length: 34"
Weight: 0.6 ounces (16 grams)
Speaker Type: Tuned
Plugfones® Certified Noise Reduction Ratings
The most important thing to remember about Plugfones is that they're earplugs first and earbuds second. As such, the entire Plugfones line is tested and compliant with ANSI S3.19-1974 noise reduction standards and meets NIOSH criteria. When used as directed, our products are certified for Noise Reduction Ratings (NRR) of 23 or 26 dB, depending on the plugs used. For environments with high levels of noise, it may be necessary to use over ear protection such as earmuffs in conjunction with Plugfones products.
View All
Close