Stainless steel screws are the best option when standard screws do not do the job perfectly with a vast variety of applications. Although these screws offer the same design features as a regular screw, they have more strength and a protective coat which prevents corrosion to the surface. If you are working on coastal projects, it is better that you choose stainless steel torx wood screws as they ensure that your decking stays rust free for a long time. Additionally, stainless steel adds an extra level of style to your project.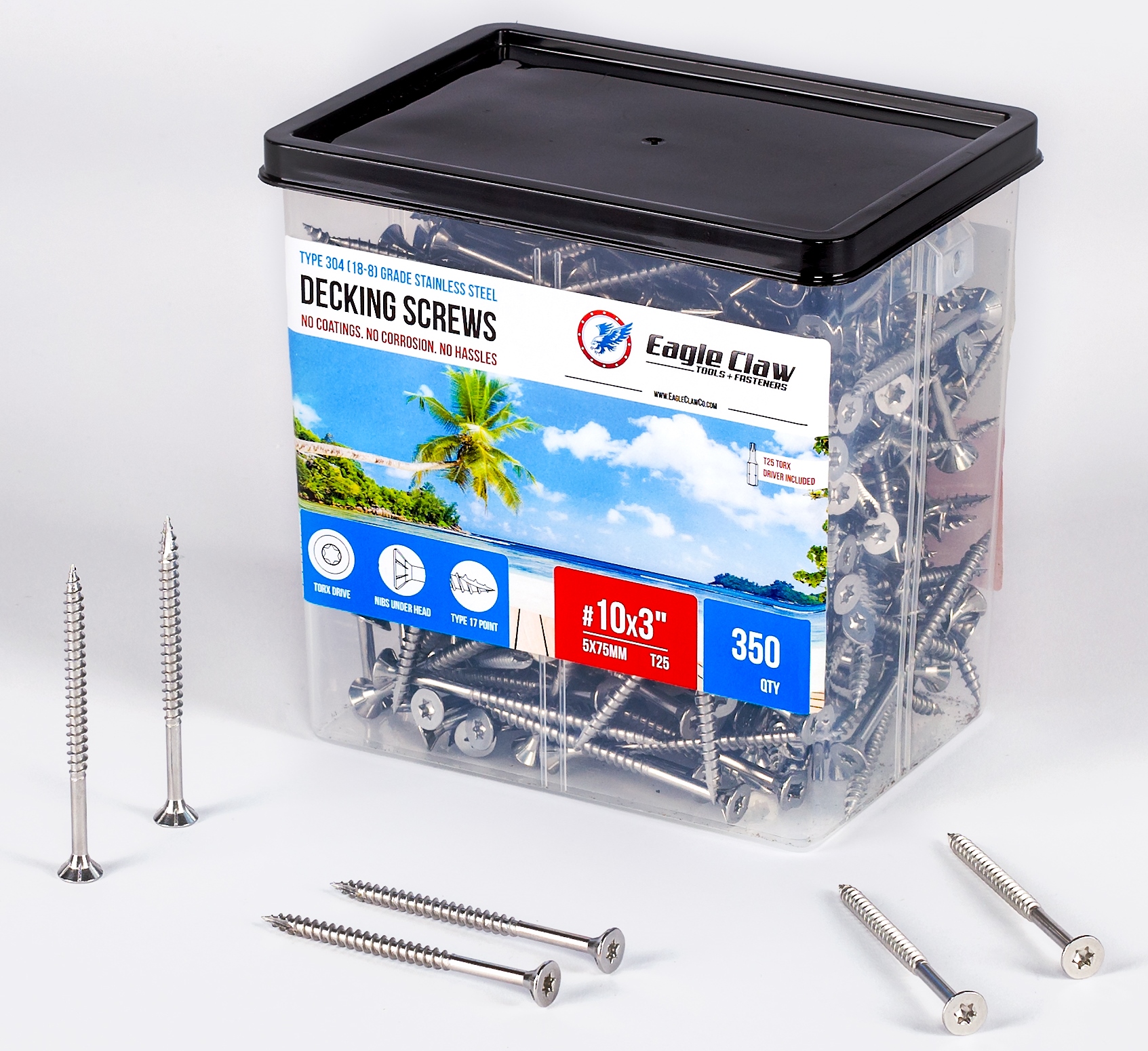 Features of Stainless Steel Torx Screws: =
They come with a self-drilling head with a 6-point star-shaped pattern at the top.
Right above the threads on the screw, there is a knurled edge that actually drills a hole for the shaft of the screw, so that the wood does not slip, and the screw does not snap off.
Just under the head of the screw, there are little teeth that create the little cradle or the countersink hole for the head of the screw.
Stainless steel torx decking screws can be availed in a variety of finishes and sizes. You can either go for the conventional silver color or choose from a wide range of painted head screws to match with your decking and achieve the desired aesthetic finish.
Get stronger wood screws for decking at a relative price.
Recent Posts
Stainless steel screws are the best option when standard screws do not do the job perfectly with …

Some history:Let's give credit where it is due! Developed in the 1930's, the Phillips head screw wa …